Long Distance Moving Services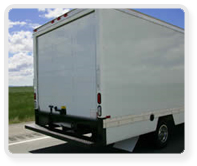 ASK ABOUT OUR MOVING SPECIALS TO FLORIDA, ARIZONA, TEXAS AND CALIFORNIA WE HAVE DEALS DAILY ON ALL SHIPMENTS!!!

Our companies specialize in residential long distance moving. We have multiple shipments ranging from California, Florida, Arizona and Maine, every week. If you have to move this allows us to accommodate your dates more then a smaller mover can. We provide free in home estimates on all of state to state moves. Because we a larger moving company we can give you a great price on small shipments! Our estimators are very accurate and can give you a very accurate on weight and costs for your shipment.

A long distance move is any relocation outside of a 100 mile perimeter or crossing state lines. We can move just a few items or your entire household or business. Delivery can be right away, weeks or months away depending on your needs. There will be an experienced foreman assigned to both the pick up and delivery of your items. Long Distance Moves are our specialty at Pghmovers.com, offering long distance moving guides and moving tips on every type of moving services and free long distance moving estimates from professional movers across the country.

Moving from one state to another can be a very stressful move. Packing your life into boxes and moving to another state requires a professional team with much interstate moving experience. Our long distance or cross country moving company offers quality professional movers with attention to detail. Many long distance moves require moving, storage, and packing services as well as disassembly of furniture and beds. Having the right state to state movers will make your move very smooth and simple.